SEO vs Social Media Marketing: What You Need to Know?

seo vs social media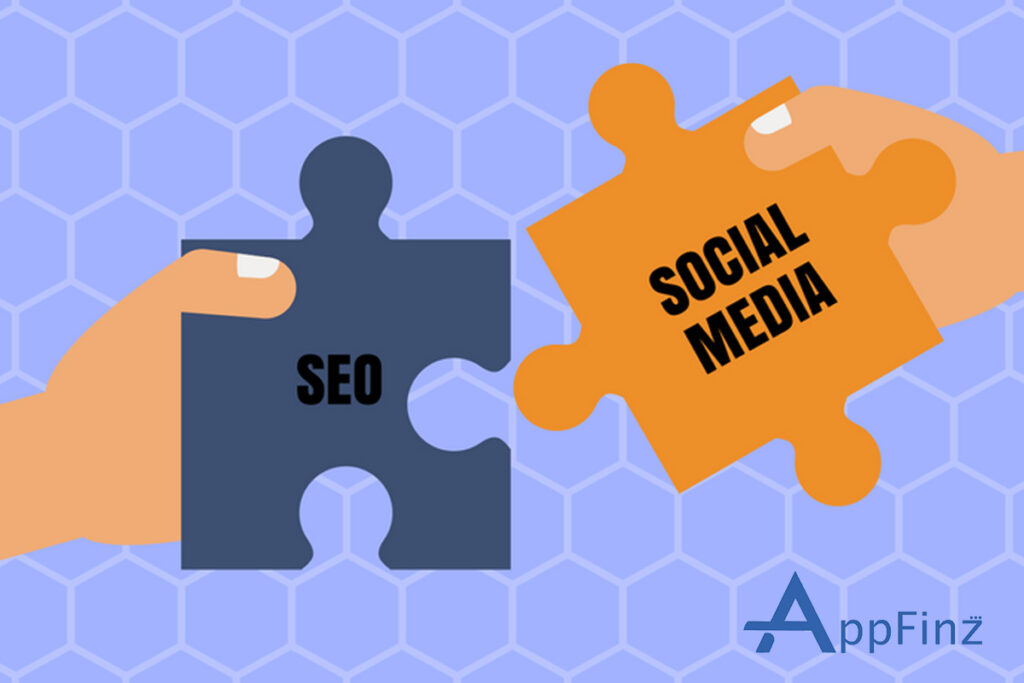 There is a significant discussion among marketing experts today about which strategy to create online companies–SEOs or social media?
When it comes to digital marketing, you have many options for driving sales. There are paid ads on platforms like Facebook, paid ads on social media sites, ways to push organic traffic via your website, and as many ways to engage with social media.
With all the possibilities, it's difficult to identify what strategies the company can use and how much time and money it takes to invest in each one.
A company can often hire an SEO expert or an SEO agency to expand its business without understanding the power of social media.
On the other hand, others plan to maximize the presence of social media by hiring a social media manager and focus all the time through their social media audience without any use of SEO. And if you are looking to acquire more followers and grow your brand through platforms like Instagram and Facebook, then social media marketing might be the best option for you.
In either case, this article explains everything about SEO ( Search Engine Optimization) and Social Media Marketing ( SMM) that can make small-medium and large companies more successful. Let us also talk about which one is more powerful.
Understanding Search Engine Optimization (SEO)
Search engine optimization The aim is to raise the ranking of a website in search engines by performing various activities, steps and strategies. The creation of content and connections are two important areas for SEO campaigns.
Though there are many search engines (such as Google, Bing, Yahoo, Ask, DuckDuckGo, and AOL), we usually focus on Google Search Engine because it enjoys the biggest market share and as well as search engines all over the world.
Search engine optimization needs more activities compared to social media marketing. Search engine marketing activities can usually be divided into two major categories: on-site and off-site.
An easy-to-use, commonly user-friendly SEO website is also easier so that the benefits from SEO go beyond rankings.
Does SEO work for you?
Surely it does. SEO will improve your search engine rankings, and this means more traffic and sales, given the highly targeted people who use a Google search box.
Either you have a problem and need a solution, or you have a question and are looking for an answer.
If you still don't understand the basics of SEO and how it works, click here to read a full tutorial and reference guide on the process. The better the understanding you have, the more likely you are to find success when trying to implement such methods.
Understanding Social Media Marketing (SMM)
Social media marketing involves the use of social media or social media sites for social networking. There are several events to reach the audience and make sales.
There have been many websites today in which businesses can reach their audiences. The popular ones are Facebook, Twitter, YouTube, and LinkedIn. Naturally, many other applications and websites are available.
Some may be surprised, but social networks are not just used to network and to chat with their friends, they are a very important selling tool for marketers and businesses.
Compared to search engine optimization, social media marketing It's less complicated. In a standard campaign to promote social media, marketers make paid or free posts for a potential buyer.
What is involved in the social media marketing process?
In short, Social Media Marketing has to do with building your brand's reputation in social networks by forming a group of followers who want to interact with your brand.
You need to identify and connect to your target audience through some kind of good design content marketing strategy and social media campaign. By setting this up correctly, anyone can become famous on social media or have their website or brand reach millions of users at any given time.
However, this is no easy task and it's going to take a lot of time, work and effort on your part. It involves posting relevant and engaging content on your social media pages and engaging your followers.
Does it Work?
My personal observation in social media marketing over the past few years is similar to research, in the sense that we've seen good results in the social networking field advertising our customers ' products and services (in different niches).
Recent studies show that consumers who use social media products are likely to buy more of their products. So yes, it definitely works!
Statistics have also shown that over 80 % of customers are more likely to buy after they have been shared on social media. The big name brands that are finding the most success with their social media and marketing campaigns are also using remarketing and targeting options to improve their reach and ROI.
Social Media VS SEO – Which is better?
People usually want to find the exact approach for each other: SEO or SMM. And it's important. No matter what you are selling, both SEO and SMM techniques are used in a standard digital marketing strategy. Speak of it as follows:
SEO is the core foundation at all. First and foremost, you accommodate the robots that run the Google algorithm, because your site will never see the daylight without their favor.
It is important to identify real traffic in SEO. Identifying the unique needs of the segment of the market that you are targeting through search engines is always beneficial.
Regardless of what you sell and where you work, you need to find people who want to be aware of your product or service. It's also a good idea to stay updated on the latest SEO and digital marketing trends within your industry to see where the latest updates and Google changes are taking place.
SMM is the skin, hair, and makeup. It gives you a personalized and ultimately attracts true people to your website when they are comfortable knowing that you are an authority in your business.
It is also important that the right audience is identified in SMM. It is helpful to know the unique needs of the search engine market segment you are targeting.
End of the day, only those people who are truly interested in your service or product can deal with your advertisements and posts.
SEO vs. Social Media — What You Need to Know
When it comes to making a final decision on focusing your efforts on social media or SEO, it's really all about knowing which method is best for reaching your target audience.
For most businesses and brands, it's a mixture of both. There really is no wrong or right answer to the question. With this in mind, be sure to consider all of the options laid out above and see which one might look like the best one for your site, brand or business model.
We hope you like this blog. For further information, you may contact Appfinz Technologies – a responsive web designing, as we are a highly experienced Web Development Company. We do provide professional Web Development services to our clients so that they get the maximum benefit from their project.
About Post Author